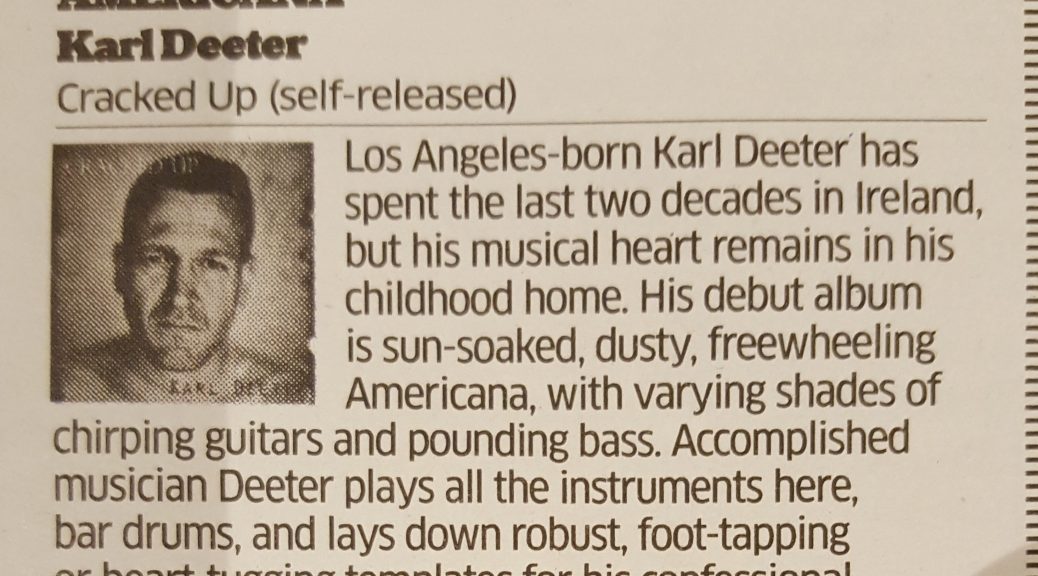 'Cracked Up' gets it's first official review
I was pleased to see my new album get a review from an actual music critic (as opposed to a music fan with an opinion) in the Sunday Business Post on the 26th of March. Johnnie Craig was the person who did it, a big 'thank you' to him – we've never met – for being so frank and pulling no punches.
The review isn't stellar, a first outing usually isn't the best you'll ever make, but what it does do is point out some of the strong points with a fair dosage of the albums weak points.
I'm a sucker for that line about it sounding like 'sun-soaked, dusty, free-wheeling Americana', I couldn't think of a better set of adjectives if you gave me a month and a good bottle of bourbon to go with it.